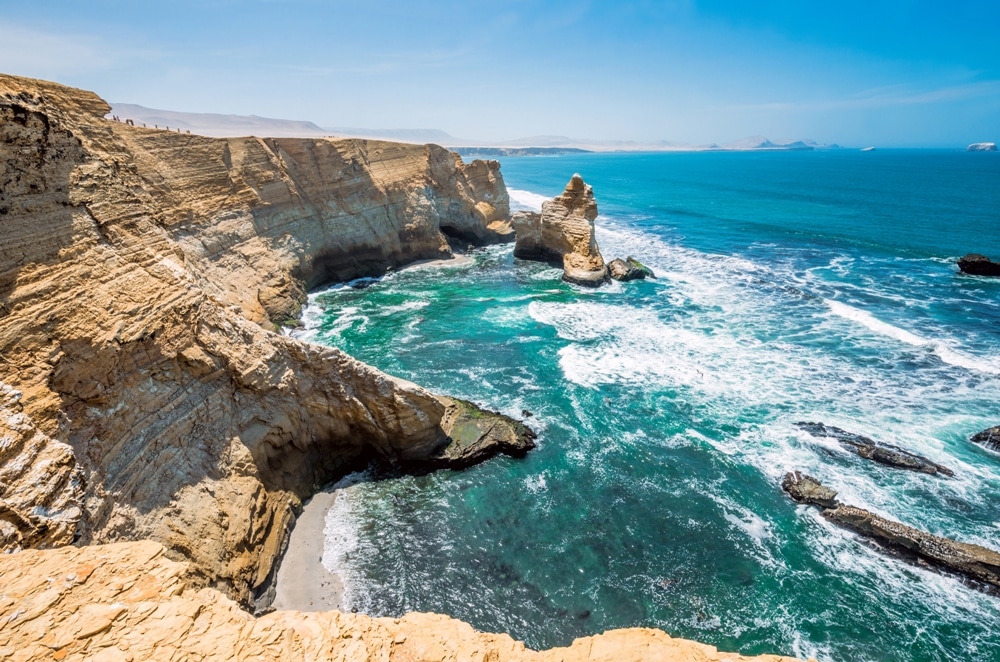 Two Hard to Reach (But Worth It!) Destinations – There are some places on the planet that have been allowed to flourish without the interference of human civilizations. While these locations are so incredibly remote that getting to them is quite the exercise, you'll find that they are well worth the effort. Some places require a plane or a boat to reach, while others can be reached by ATV through rough terrain. These sites particularly are worth adding to your travel bucket list.
The Ballestas Islands off the shores of Peru are only reachable by boat across a churning sea. Your guides will recommend wearing a hat throughout the ride, as the sun can be unforgiving – as can the droppings from the many birds who call this region home. In fact, some of the islands' shores are completely covered by birds. There are terns and even Humboldt penguins. Depending on when you visit, you may even see flamingos. Another common sight is sea lions playing on the shore's rocks.
The Ballestas Islands are just off the Nasca Desert's coast, made famous for its Nasca Lines. Along the Ballestas coast you'll find lines very similar. On your ride to the island you'll immediately notice the Candelabro – a line design that looks very much like a candelabra carved into the sandy hillside. It is more than 800-feet-tall. Archeologists who study the Nasca Lines believe the design was most likely created by the Chavin peoples. While at first glance it looks like a candelabra, researchers are uncertain what it is actually depicting. Some have suggested it perhaps represents a cactus while others surmise a constellation.
Another destination that is off the beaten path is Coiba National Park in Panama. To reach the park you'll embark on a boat ride that lasts an hour and a half. The park was built to protect the island and the nearly forty smaller islets that are located in the Chiriqui Gulf. For most, this is only a day trip but there are facilities located at the ranger station that accommodate overnight stays.
The location of Coiba Island made it a great place to house a penal colony which opened as such in 1925. The penal colony was shut down in 2005. During the height of its use, the island held 3000 prisoners. Due to this, no visitors were allowed, so there were never any accommodations built for tourists. In fact, the reputation of the island's inhabitants caused many travelers to avoid even the nearby islands. Today, you can still see the buildings that were used, though many have succumbed to the greenery that surrounds.