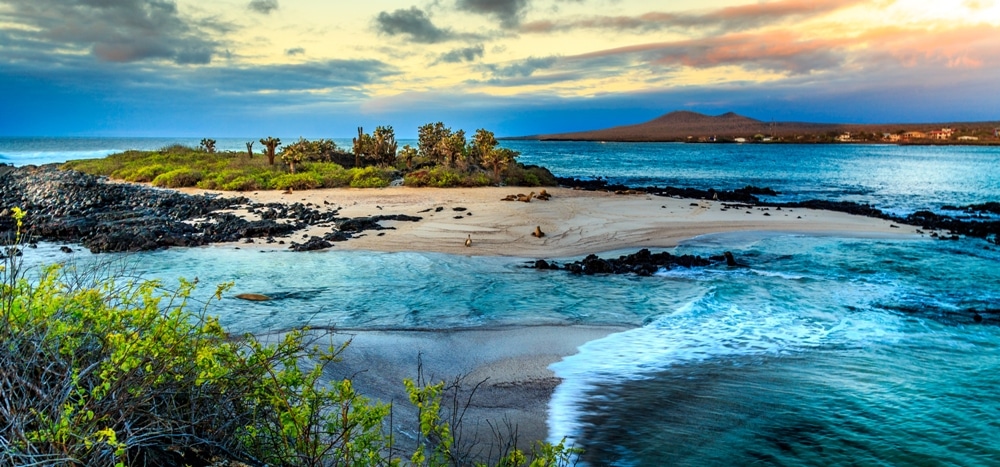 The busiest travel season of the year approaches quickly. Do you know where you're going on your Christmas vacation? Follow Tourico Vacations as we explore all the reasons why this year the Galapagos Islands should be number one on your Christmas wish list.
Let's just for a minute ignore the fact that the Galapagos Islands are a stunning collection of nineteen different islands, all boasting an abundance of sociable wildlife, perfectly white sandy beaches, and various other diverse landscapes. I know it's hard not to get over excited, but try to be patient since a trip to the Galapagos Islands should be planned at least several months in advance to ensure the best deals for flights, lodging, and all the boats your will need. Good news? You're just in time! December is one of the peak months to visit! The hot, rainy season begins in December meaning calm waters, mostly-sunny skies (light daily showers), and perfect temperatures hovering in the eighties. Tourico Vacations can help you with everything you need plan for a perfect relaxing beach getaway, but hurry! We only have four months to plan!
So what is it you want to hear most about? Crystal clear waters washing up on that pillow soft shoreline as you sip some kind of fruity drink, right? Not so fast, we have to get there first. The best way to reach the Galapagos Islands is quick jump from either of the Ecuadorian cities Quito or Guayaquil, to Baltra Island. Then take either a bus or ferry ride to Puerto Ayora on Santa Cruz Island. Since Santa Cruz is the main hub for tourist, once there you have free reign to hop on any ships touring the various islands so you don't risk missing a thing. Good thing Tourico Vacations can help you take care of everything you could possibly need.
Finally, the moment has arrived… Now that you're here, want to spend your entire vacation lounging on the beach? The Galapagos Islands have the best beaches and marine wildlife, making even your nap on the beach a voyage all its own. Feeling a little more adventurous? Get up close and personal with the countless species that occupy the nineteen islands such as giant tortoises, penguins, marine iguanas, albatross's, and many more. Enjoy kayaking, hiking, snorkeling, and diving, throughout the area to make the most of your vacation both under the sea and across the lands. For the more philanthropic visitors, the Galapagos Islands offer numerous volunteer opportunities through EcuadorVolunteers.org and Ubelong.org. Learn about the work of local farms, or assist in habitat restoration for a lasting fulfillment that follows you back home.
No matter what it is you're into, Tourico Vacations has everything you need to plan the perfect Galapagos Islands vacation. Visit us online and find out more about how we can make your vacation dreams come true today.