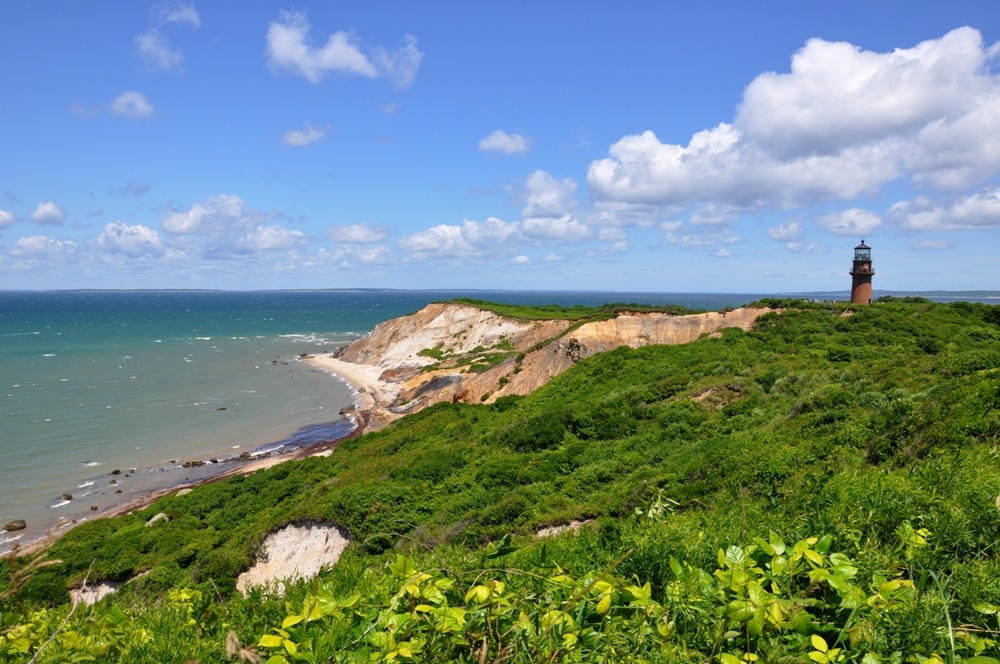 Tourico Vacations on Massachusetts: Winnetu Oceanside Resort in Edgartown, Massachusetts – Enjoy the ocean as only South Beach can deliver. Known locally as simply The Vineyard, this is the largest island in all of New England. There are six separate towns on this island, and Edgartown, where you'll find South Beach, has some of the best shopping and foods in Massachusetts. Fantastic beaches, hiking trails, and the best sightseeing.
Whether your vacation is for business or for pleasure, the Winnetu Oceanside Resort has something for everyone. The resort is perfect for both families vacationing together, or couples looking for a romantic getaway. The resort itself is family-owned and operated.
The main portion of the hotel offers studio rooms, and suites with one-, two-, three-, and four-bedrooms. There are cottages on the property also that offer one or two bedrooms. If Winnetu is booked, there are also vacation rental properties very nearby, all of which allow access to The Dunes – a four-star restaurant operated by Winnetu that offers ocean-view dining, indoor or outdoor seating, and fire pits for seating on the deck. If your company is planning a retreat or conference, or if you'd like to host your wedding here, there are facilities that offer accommodations for nearly 150 guests.
Guests of Winnetu will experience Martha's Vineyard as only Winnetu can provide. Many of the resort's amenities are a complimentary part of the experience, such as day programs for your children of any age, a tennis recreation area, swimming pools outdoors (heated), a fitness area that offers different classes (such as yoga), and shuttles to and from downtown. In downtown Edgartown you and your guests can take part in rides on antique fire trucks or play chess at the outdoor, life-sized chess board.
Optional activities offered but not included in your stay range from massage treatments to bicycle rentals, evening activities for children and even a mini cruise on the water taxi to Edgartown. Tours provided include kayaking and sightseeing the dunes. If you're up for a bit of adventure, book the dual-adventure trip and stay at both Winnetu and her sister property on Nantucket, The Nantucket Hotel.