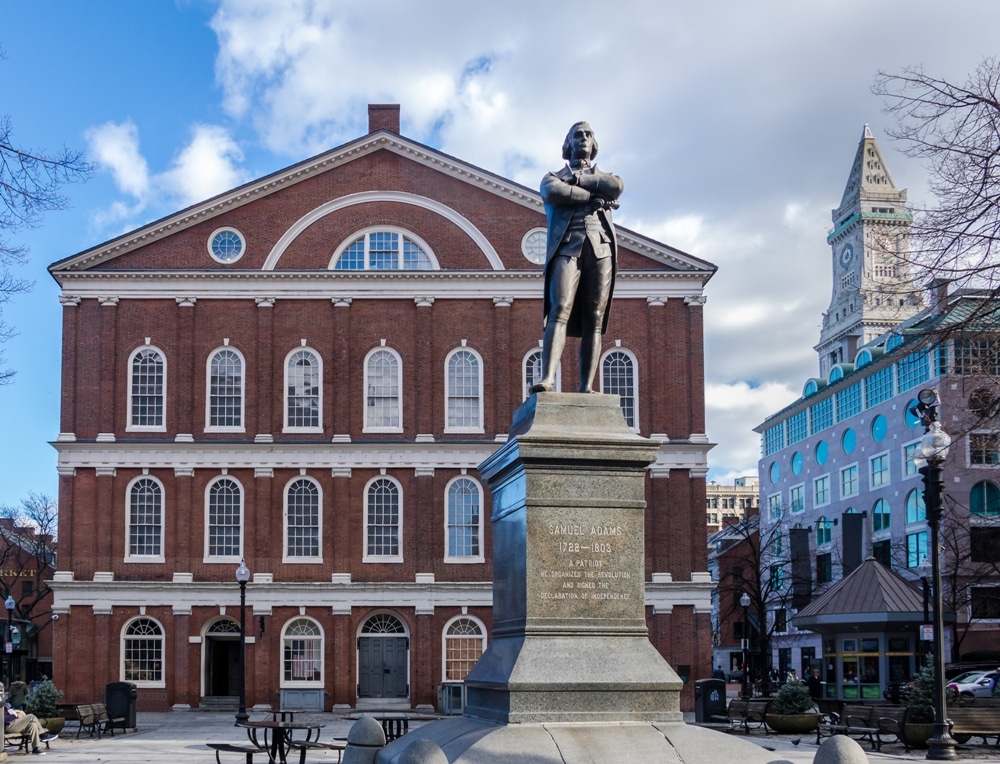 Tourico Vacations on Massachusetts – Visit Historic Faneuil Hall in Boston, Massachusetts – Boston is a city with much history attached. Faneuil Hall has history that dates back to the mid-1700s, when wealthy merchant, Peter Faneuil built the hall and gifted it to the city of Boston. Today, this location also houses Quincy, North, and South Market. Set on the edges of a cobblestoned promenade, this meeting place sports professional jugglers, illusionists, and musicians that entertain the visitors of the markets.
Originally, the market square had merchants that sold all varieties of wares, while fishermen sold their catches, and farmers sold their meats and vegetables. In the early days, the market square was such a famous meeting places, that some of the nation's greatest orators used it at their speaking arena. This square is where our nation protested against the Sugar Act in 1764, and where the doctrine was established that allowed no taxation against the American people without adequate representation. This square is where Sam Adams first put a fire into the hearts of Bostonians regarding their independence, and also where, when the nation had been independent for an entire year, George Washington toasted with celebration.
Known as the Birthplace of Liberty, several famous speakers have presented their ideas, such as Susan B. Anthony and Ted Kennedy, and more recently, Bill Clinton.
Quincy Market, named after then-Mayor, Josiah Quincy, was added in 1826 to be better equipped for the many merchants and customers.
Faneuil Hall was a vital hub for business during the 1800s, but near the middle of the 20th century, many of the buildings were aged, and several of these were empty. In fact, it had fallen into such a state, that the whole square was slated for demolition. A small group of committed Bostonians came together in the 1970s in an effort to preserve this piece of our nation's history.
Today, the square is referred to as Faneuil Hall Marketplace, and it is still the hub for meeting in downtown Boston. Whether you're local or just visiting, you will see why this marketplace, while copied all over the world, is simply unparalleled.