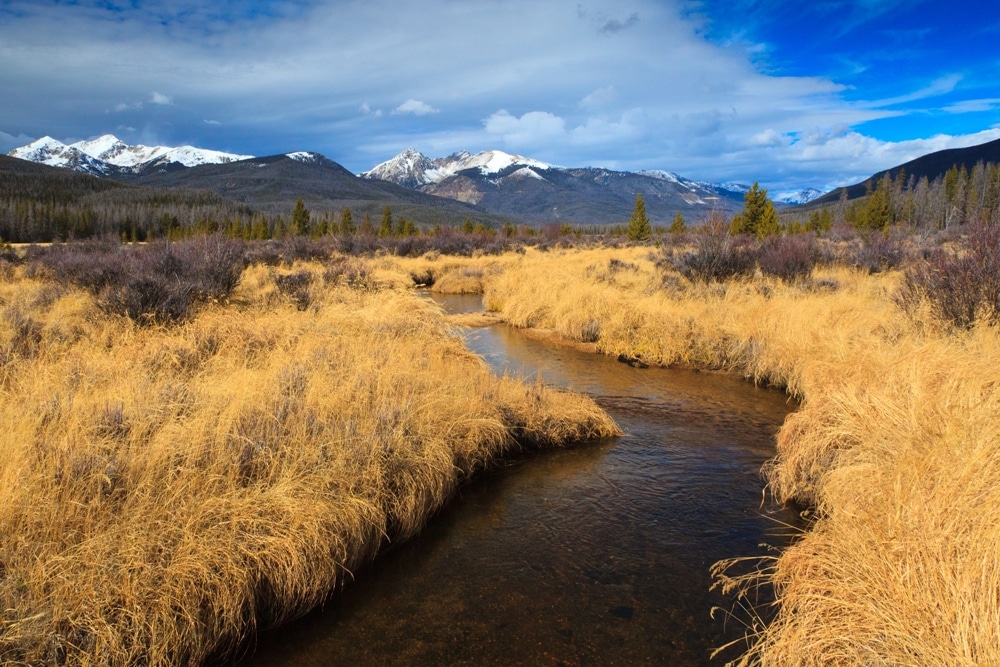 Located in the Estes Valley, the land on which the Stanley Hotel sits was once wild, desolate grassland, yet to be discovered by anyone but the wandering Utes and Arapahos. In 1872, the Earl of Dunraven visited the region, coveting it upon first arrival as a paradise for sportsmen with its cascading streams and serene meadows that were alive with fish and wildlife. It was his dream to keep this valley as his own private hunting area; however, American settlers were arriving almost daily and, also taken with the area's pristine beauty, decided they loved it here, too, meaning his dream would never see fruition.
The Stanley Hotel's story begin in 1903. A genius inventor from the north, Freeland Oscar Stanley, was unfortunately also an alcoholic. When he arrived in the Estes Valley, his body was in a malnourished state due to his alcoholism. Stanley was amazed after spending just one summer in the valley. Just a few months into his stay, the region's air and natural properties had refreshed his health to a better state than he'd ever experienced. This elated Stanley so much, that he made a vow to return to the valley every summer for as long as he was granted life.
Stanley and his wife, Flora, however, were not used to the unsophistication of life in Estes Park. There was very little to challenge or stimulate his genius mind, and very little societal influence in which Flora desired to be a part. They came up with a plan to change that, and resolved that they would build the most beautifully grand hotel this part of the world had ever seen. The Stanley Hotel opened its doors in 1909. Its first guests were driven to the hotel from Estes Park in specially designed steam engine cars that Stanley had built himself. Those first guests looked upon the Stanley Hotel in awe upon arrival, as what they saw before them easily rivalled any hotel or resort back on the East Coast. And it only got better once the guests went inside. There was electricity throughout, phones in every guest room, private bathrooms in every suite, uniformed staff, and Stanley's steam engine cars were available to be driven should the guests desire to go exploring in the little village, which by this time Stanley had also developed. In fact, by 1917, Estes Park was officially a municipality, complete with running water, an electric company, and several civics organizations.
While it may have appeared that nothing could tarnish this amazing venture, the newness eventually wore off and the Stanley was very close to closing its doors for good when a burgeoning author, Stephen King, paid the hotel a visit. Shortly thereafter King would pen one of his most famous works of all based on his stay, The Shining, which would put The Stanley Hotel on the map indefinitely.