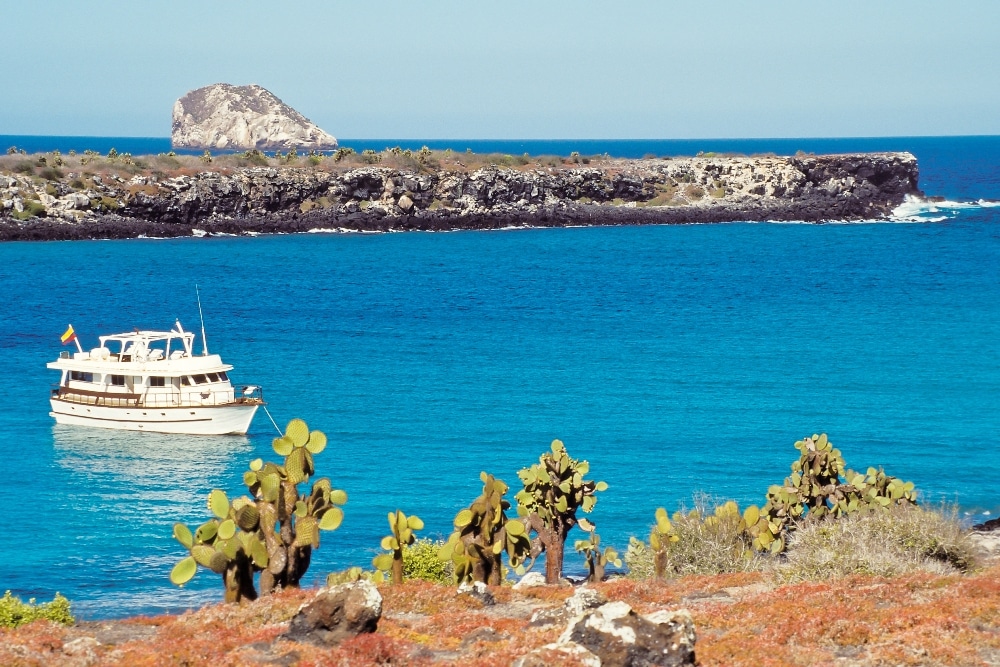 Luxury in the Galapagos Islands – For any traveler who enjoys the richness of nature, the Galapagos Islands are the Holy Grail of destinations. The famous Galapagos Archipelago is comprised of thirteen relatively large islands dotted with more than a hundred islets, all of which are over 500 miles off Ecuador's coast.
Galapagos' location is one of the most remote on the planet, and its living conditions were considered quite harsh. It wasn't until the mid-1930s that inhabitants began to settle on some of the islands, namely Santa Cruz and the lesser-known Floreana. As the archipelago began to draw attention from scientific and photographic communities, it became apparent just how unsettled these islands were. There were no real accommodations for visitors, and no means of travel between the islands. The majority of residents were either farmers or fishermen who had no interest in helping others who they deemed could damage their precious slice of heaven on earth. Eventually, residents began to see the market for a charter boat industry. These first trips were no doubt priceless and unforgettable, but the vessels were highly inadequate as were the options for housing these visitors.
Now, much has changed in the way tourism is handled in the region. Tour operators have professional processes now, with incredible services and impeccable 5-star accommodations, complete with experiences only a select few each year have the opportunity to partake of. Today's visits to the Galapagos islands allows for discerning travelers to decide how they would like to experience the region. There are cruises and other programs that allow visitors to 'island-hop' and explore all the area has to offer. Island-hopping adventures are mainly on smaller charter boats that spend as many as seven days or more making a stop at each island on a pre-planned course that takes you through some of the most remote of the islands while allowing for luxury accommodations in places like Puerto Avora or Puerto Moreno.
Some cruises are as long as fifteen days and explore the entire archipelago, allowing for the ultimate Galapagos experience. While aboard, you will want for nothing as the crew takes care of all of your Galapagos desires.